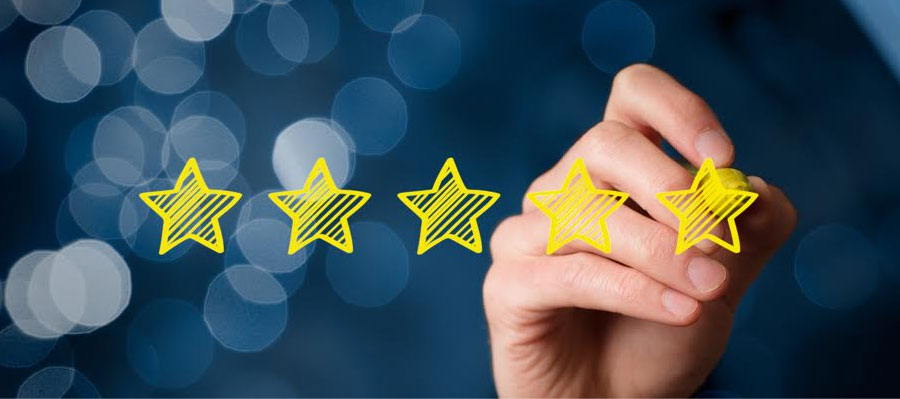 Arvind Sond
We have amazing massages here. We have been coming here for just under a year now and will not go anywhere else. The staff are friendly and very informative and actually try to heal you. Keira and her team perform the best therapeutic and Thai massages we have ever had. My wife has her facials done here too and she said Nisha gives the best facials she has ever had – she is fantastic.
Katarina Mylvaganam
I love running and cycling. As a result, I always end up with really tight calves, quads, hamstrings, hips and lower back. Wellness Mountain was recommended to me by a coworker earlier this year. Since then I've added regular massage visits to my training schedule.
This is the best massage I've ever had. It really helps release any muscle tightness that I can't fix just by rolling/stretching. They are friendly, always focus on the issue that I want addressed, and it's very easy to make an appointment.
I highly recommend that you give it a try. The location is great too, steps away from Jane subway station or a few minutes off of the Gardiner if you're driving.
Andrea Roa
I have been going to Wellness Mountain for over a year now. Tried many places in Toronto for Thai Massage. Many of them were good, however once I found Wellness Mountain I had no need to go back to other therapist.
Every time that I have a treatment at W.M. I leave their space very satisfied! I am an athlete and use Thai massage to increase muscle recovery, increase my performance during training, and avoid injuries… their treatments have done wonders to my body.
If you are looking for a place in Toronto to get an excellent Thai Massage, I would just say: Go to Wellness Mountain! To me it is the best in the city!
si thu
Very good Thai message we got from Wellness mountain. Will go again. If you are looking for real Thai message, this is the place.
Serena Bufalino
By far the absolute best Thai message in the city. Seriously, even better than Thailand. This is the real deal and although painful, it is the best for releasing all body stress and realignment. I highly recommend to everyone. Trust me, you will keep coming back. The staff is traditionally trained, very professional and super knowledgeable. I will never go anywhere else. You will see. Yes, yes, yes
S. Frank
I've been going to Wellness Mountian for over a year now. Keira – and her friendly staff – are simply amazing in massage therapy.
Their authentic Thai massage & acupressure healed my body – it's like being reborn again.
*They recently moved a few doors down, and, the atmosphere is even more fantastic.*
Jim and Jackie
We always get great massages and service. Kira the owner is accommodating and is a very strong masseuse. My husband always uses her, I would highly recommend her for deep tissue massages. I usually go with the oil massages for relaxation. Great place, great prices, great service. Highly recommended.
Diana Vazquez
I highly recommend this place if you are looking for great quality, authentic Thai massage. After my first visit, my body felt so relaxed and the tension and pain was gone. I had a lot of shoulder and back tightness and Thai massage really helped me to deal with this. Keira is very warm and knowledgeable of Thai massage techniques. FYI, the first time is a bit painful, but no pain no gain!
Tam Nguyen
feels refreshed after visits….very knowledgeable staff. Definitely recommended to those in need of de-stressing muscle pain from hard labour
Fritz Beltinger
If you are looking for a deep Thai massage, delivered by a skillful pair of hands with just the right touch…look no further. The atmosphere is relaxing and friendly, prices reasonable. Best massage experience I had anywhere!
Taylor Findlay
Most amazing massage ! I feel so much better after I leave! The flexibility in booking an appointment is great! Would recommend to anyone
Fred Lee
For the past few years I have lower back and hip tightness and have been unable to stretch out the tightness on my own. A family member suggested I try authentic Thai massage and recommended Wellness Mountain. I was skeptical at first but pleasantly surprised when I found relief to my tightness and discomfort following a session at Wellness Mountain. I live up in North York and now, I find myself religiously making the trip down to Bloor West Village to Wellness Mountain when I have a chance.
Larysa Isoki
I love this place. Very professional, and the massages are just fantastic! If you're looking for a real authentic Thai massage, this is the place.
Jax Lin
Had one of the best facials done here! Left feeling and looking great! Highly recommend it!
David Morta
I been playing recreational hockey on the weekend over many years and have been dealing with the aching muscle pain with pain medication throughout the work week. I decided one day to walk into Wellness Mountain and see what they can do for me and my muscle aches, to my surprise, the result was like night and day. I literally limp in and happily skip my way out. I highly recommend Wellness Mountain.
Joshua Ashurst
I have been coming here for more than a year with my wife. The service is always great and the results have been amazing. I've already booked my next appointment.
Gianfranco Minnella
My body feels much better after my first massage. Keep up the great work!
Ply Rosenzweig
I've been many massage places but no one help me feel better like this place Wellness Mountain. Keira Marrs fixs my back problems
I've been dianostic osteopathic Arthritis with S spine, plus big issue with multiple discs.
I've leaving my life with pain and can't mobilize body as used to be.
Wellness mountain helps me maintain my life routine. Atmosphere is relaxing with reasonable price and flexibility schedule.
Joe Salib
I have been a client since early 2008
I'm diabetic with constant high sugar reading …. caused me neuropathy in my legs … if it was not for my weekly treatment I would have been a wheel chair passenger and possible emputation candidate… Thx to Keira … I'm walking out every week like a young man (66 years old) looking and acting like 50 …
Weekly massage is my remedy to my health … firm believer no pain is no gain … it hurts but the pain is only while in session … great feeling afterwards … looking forward to my next session (I take sessions of two hours to allow time to get my body treatment in no rush)
I definitely recommend Keira and her crew for giving an extension of healthy feeling.
olanzo jarrett
Amazing service body and energy healers… I try to go every week for the year; keeps me like spring chicken?
Natakarn Chanapod
This place is so amazing really professional about massage and know how to treat clients